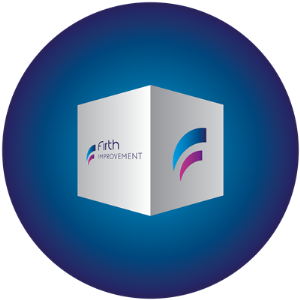 Firth Improvement, a Business improvement consultancy, launched the redesign of www.FirthImprovement.com today. The new design and content reflects a 6 month review process that was undertaken to gather client feedback, simplify the look and feel of the website, improve navigability, and to showcase the range of products and services the company can offer.
The highlight of the redesign is the new "Team page", Luke Firth, Managing Director explains "We've invested a lot of time and effort this year in building our associate consultant resource pool, making sure that we've got access to people with the right skills in the right locations. I'm really excited about the "Team page" as this gives us the opportunity to show off the caliber of people associated with us, but also because it give clients a much clearer idea of who they can work with and what services we can provide."
Another area that has been enhanced as a result of the redesign is the library of case studies and A3's, which can now be found through the "Helping businesses solve problems" link. This is regularly updated content that brings to life the products and services that Firth Improvement can offer.
Alongside launching the new website design, the company is also announcing a revised list of products and services. Two distinct routes are available to clients: Business improvement consulting and Improvement Skills, both routes have a number of options attached to them that are designed to serve any client need. Firth Improvement is also continuing to develop partnerships with non-traditional training providers to create unique experiences for leadership teams, more information on this will be available in early 2016.
For more information on the products and services available through Firth Improvement please email SolvingProblems@FirthImprovement.com