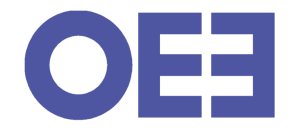 Firth Improvement, a Business improvement consultancy, announced today that they have signed their first consulting partnership with OEE consulting, a niche management consultancy specializing in operations.
The agreement confirms Firth Improvement as a supplier of sub-contracted services for OEE consulting, including the provision of consultancy resources for OEE projects, Interim Management, and the potential to assist the delivery of OEE's accredited training courses.
Luke Firth, MD of Firth Improvement on announcing the partnership said "Having worked on the client's side of several OEE led projects in my career, I can say that I am genuinely delighted to be working with them again. I was lucky enough to approach my first Lean and Operational Excellence projects using their practical and easy to use methodology, and I now look forward to assisting them through Firth Improvement"
OEE Consulting has a strong track record and decades of experience delivering consultancy services in operations. Their offering includes but is not limited too; Service excellence, Operations design and transformation, Operations research as well as Training and Interim appointments. They are based in Charlbury, Oxfordshire, and have a large and growing client base, with engagements across Europe, Asia and USA.